You dream of that Perfect Wedding, often long before you know with whom you will share this special day. You've imagined yourself wearing the perfect dress, walking into a fairy tale setting at your reception, seeing all the smiling faces of your friends and family, and basking in their delight at how beautiful you look and how stunning the flowers and décor are. Never, in your dreams, do you imagine that you will literally be "on the clock" from the moment you arrive until the moment you have to leave or that those responsible for making all the images in your head, and perhaps even in your scrapbook, come true, will barely have time to take a breath between setting up and tearing it all down again.
Here, at Dorsett House, we invite you to make yourself at home, linger, to take it all in, and to spend more time with friends and family. That is why we invite you to stay the weekend and only host ONE wedding, YOUR wedding, on that weekend. We want you to truly experience the beauty and tranquility of our 300-acre farm and the surrounding Silk Hope community where your guests can visit our local Fire Clay Cellars & Vineyard and enjoy the hospitality and culinary delights of The Inn at Celebrity Dairy, all within a stone's throw from Dorsett House.
Aside from allowing you and your partner to truly relax and enjoy your special day, this also gives your Wedding Vendors much more time to create your Dream Wedding as they will have access to the venue for 24 hours before your Big Day and do not have to start clearing the venue while you still want to spend just a little more time with your guests. Our Weekend Weddings will make Dorsett House all yours from Friday at 2 pm to Sunday Noon and includes accommodation for 12 people in the historic 1840's Farmhouse for 2 nights. You can even host your Rehearsal Dinner here in the Rose Room or out on the Deck which can easily accommodate a Dinner Party for up to 40 guests.
Come visit us and see for yourself why this really does "Feel like Home". We are excited to meet you!
Warmest Regards
Sunette Bridges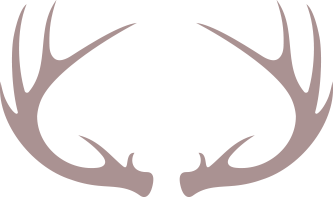 CONNECT
Should you be interested in learning more about the Rivers & Bridges Estate and Dorsett House, contact Sunette directly via the contact form.
VISIT
After a phone or electronic consultation, we would love to meet you at Dorsett House. Sunette will schedule a personal meeting to show you the facilities and discuss your day in more detail.
PREFERRED VENDORS
We work with only the best service providers in the industry. Sunette can connect you with service providers that best meet your requirements.