I do hope William B. & Lizzy Dorsett will be pleased. 200 years of Family History, their joy and sorrow, laughter and love of this land, their blood, sweat, tears, and toil will forever remain a part of this beautiful farm. They dance in the specs of sunlight through majestic oaks and whisper through the pines on the evening breeze. …and, if you are lucky, you can hear Lizzy hum on a quiet night…
 "It feels like Home"
Dorsett House Wedding Estate is nestled amongst the trees on the 300 acre Rivers & Bridges Estate in Silk Hope, Chatham Country, North Carolina and is conveniently located just off Highway 64, about a 35 minute drive from Raleigh, Asheboro and Greensboro, but a world away from the hustle and bustle of city life. This beautiful North Carolina Heritage farm is a Dream Location where we create the ultimate Wedding Experience for both our Couples and their Friends and Family.
At Dorsett House we have no less than 5 beautiful areas for all your Ceremony and Reception dreams, and you don't have to pick just one! They are all there for you to enjoy and fill with all the things you ever dreamed of having at your Wedding!
The Barn
The Barn is 3 200 square feet of Rustic Elegance, warmth and attention to detail, stunning carpentry, 9 gorgeous chandeliers, and charming patio areas under market lights. The Barn is air-conditioned, equipped with a state-of-the-art sound system, 2 beautiful bar areas with fridges, a fully equipped prep kitchen, and spacious restrooms. It can comfortably accommodate a seated reception for 120 guests.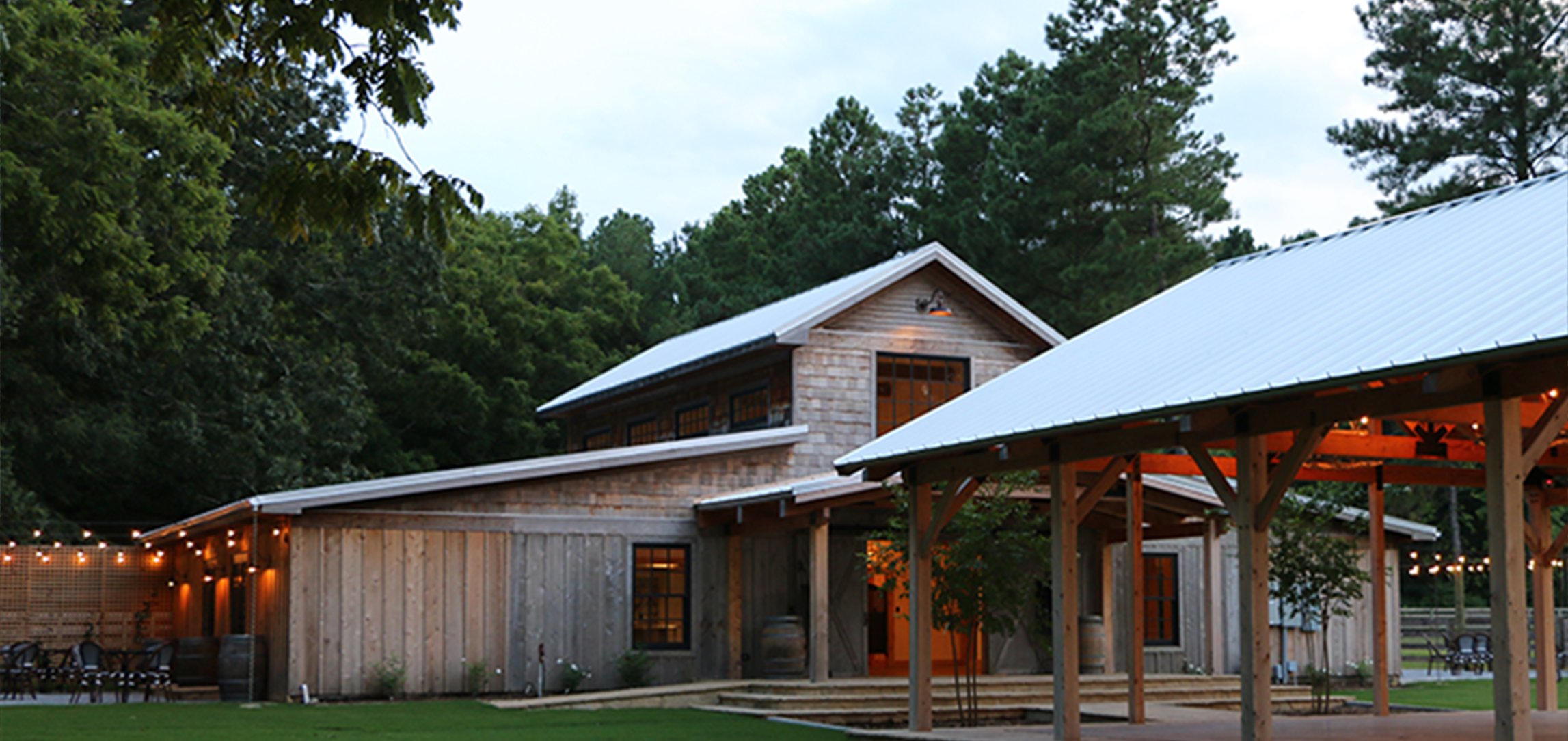 The Grand Pavilion
You will love our 1 600 square foot Pavilion with its vaulted ceiling, large timber beams, and beautiful chandeliers. It is located directly in front of The Barn and is ideal for your Ceremony and a great outdoor dance floor. The sound system extends from The Barn and you can turn up the volume for your festive guests without blasting away those guests still seated in The Barn having dinner and catching up with friends and family.
.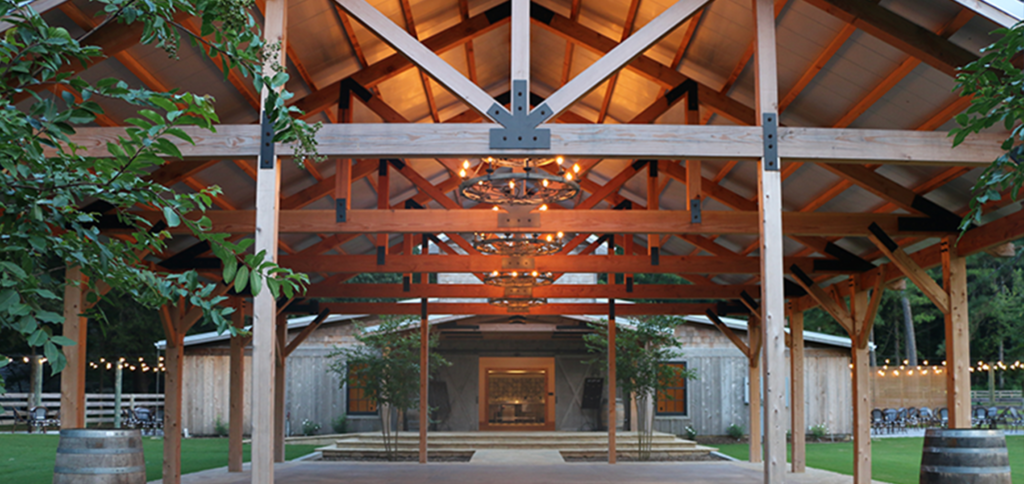 The Deck
The Deck is one of my personal favorite spots at Dorsett House. This magical and very large outdoor area is lit with festive market lights and is the ideal setting for Canapé and Cocktail Hour complete with a cocktail bar, bistro tables, and chairs, umbrellas, and a fire pit, just in case you feel like spoiling your guests with an S'mores Station! The Deck is also one of 2 perfect spots to host your Rehearsal Dinner or Bridal Shower.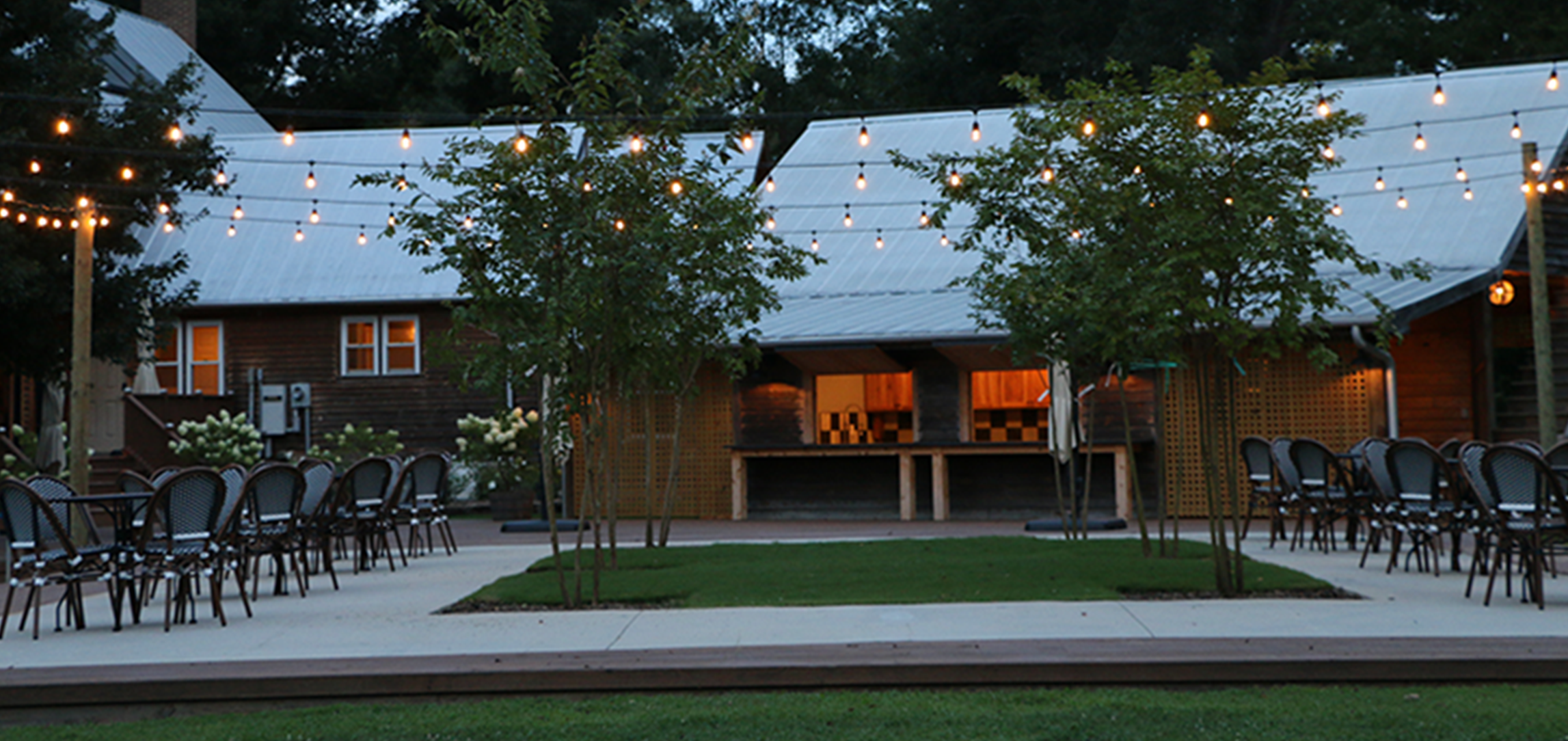 The Rose Room
The Rose Room is a small and intimate space, surrounded by white roses and trellis with climbing roses, pretty light fixtures, and a lush green lawn. It can comfortably seat 50 guests for a smaller gathering, a Rehearsal Dinner, or Bridal Shower. It is adjacent to the farmhouse for easy access to the kitchen and bathrooms and right next to The Deck, the cocktail bar, and our very quaint, Saloon-style Whisky & Cigar Bar.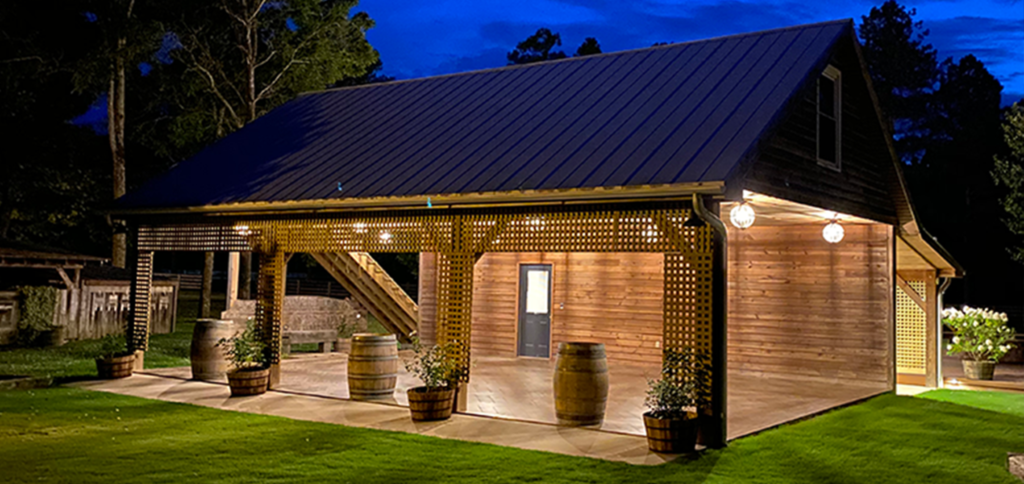 The Old Church
This charming old Church was built in 1887 and moved to Dorsett Farm in early 1900 where it was used as a bank barn and stables. It stands quietly under majestic hardwoods and is the ideal backdrop for an outdoor ceremony. We supply a sound system for this area. 
The Farmhouse
Central to all of these beautiful areas, is the grand old Farmhouse, built in 1840 by William B. and Lizzy Dorsett. Our couples have full use of this lovely old home during their time with us. There are 4 bedrooms, 3 en-suite bathrooms and a gorgeous dressing room where the Bridal Party can get ready for the Big Day, stay over after your wedding or the night before or accommodate your out of town guests. The house comfortably sleeps 12 guests.